The essentials of cause and effect essay writing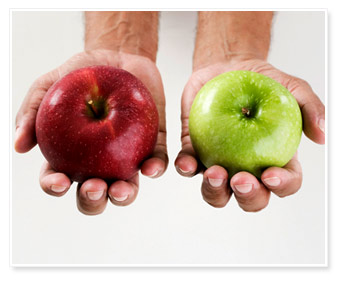 The cause and effect essay gives explanation why something happened. This kind of essay deals with why things happen (causes) and what happens as a result (effects). Also cause and effect essays involve casual chain or domino effect. It happens when an event causes something to happen and this situation leads to another event and it causes another event to happen. Every situation has several causes or effects. Nevertheless, it is advisable to focus on two or three major points in your essay.
The main purpose of this kind of essay is to establish connection between you and your audience. Well-written cause and effect essay can develop such mutual relationship that is why you should do your best when accomplishing it. This assignment is very demanding and calls for outstanding writing and persuasive skills.
How to write outstanding cause and effect essay
In order to write catching cause and effect essay you should follow these essential steps of essay writing:
First and foremost you have to come up with the most appropriate topic for your essay. Take into consideration that the topic should be significant and interesting to you and your audience. Try to choose original topics to generate interest. You may even use controversial essay topics.
After that you should determine causes and effects of a particular event, phenomenon or trend.
Write a thesis statement for your essay bringing into notice the fact that thesis should highlight the importance, relevance and scientific value of the event and its effects and causes.
The introductory part of the cause and effect essay should coincide with the thesis statement and explain the significance of the cause and effect relationship.
The main body of your essay should include supporting details for your argumentation. You have to use only relevant and sufficient information concerning the chosen topic. You are able to organize the supporting data in a chronological way, in order of importance and by categories.
The language of the cause and effect essay stands out because of use of transitions like As a result, As a consequence, Consequently, So ,Since as, Because, One reason why …One of the most important reasons why …. Transitions smooth the overpass between paragraphs and in such a way simplify the understanding of the text.
Depending on the topic of the essay, there may be three patterns of arranging your work:

Cause – Multiple effects. Here you should depict every effect in a separate paragraph.
Multiple causes – effect.
Domino effect.

Conclusion of the essay should be very convincing.
List of possible topics for your essay
You are able to choose from many lists of topics available on different websites. You have a possibility to choose compare and contrast, contrast or comparative essay topics. Here is a list of topics that are effective in attracting many curious readers:
The role of internet in expanding business
War and peace – The Role of the United Nations
Fast food and its effects on eating habits
Terrorism and the effect it has on society.
The role of software in the educational arena.
Of course you are able to use many other topics. Try and write custom essays, and convey your personal opinion on the topic.