Essentials of descriptive essays about a person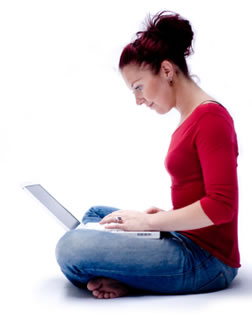 What do you know about descriptive essay writing? To write a descriptive essay you will have to describe something (usually person, place, experience, object or event) in such a way that the reader feels he\she could reach out and touch it. Outstanding descriptive essays hit the spot of this assignment not through facts and statistical data but by using detailed observations and descriptions. Here we would like to focus on descriptive essays about person.
It is a common assignment of the curriculum for students who are developing their writing, presentation and evaluating skills. Simple descriptive essay about a person should answer the following questions: who, what, where, how and when. Well-written descriptive essays about a person highlight the central aspect of the person through detailed and specific observations. In this case descriptive essays lay emphasis not on some biographical facts but on personal experience.
How to write descriptive essays about person
Writing a descriptive essay about a person can seem overwhelming. You have to mention important characteristics of a person that are interesting to you and your audience. There are several ways to depict somebody in a descriptive essay about a person.
You are able to describe a person in the context of an achievement. Here you should describe particular event and then the role he or she had to play in the event.
Another way to portray somebody is to describe distinctive features of his or her character. Be sharp as a needle when describing the characteristics of the person. You have to jot down all the positive as well as negative characteristics.
You can take into consideration the informative context of descriptive essay about person. Thus you will have to mention the most interesting and important biographical details about person.
Coming up with the appropriate descriptive essay topic can be quite demanding. Of course, it is much easier to speak about the person in general rather than depict particular characteristics. You should select the topic that is interesting to you and your audience.
You can consider writing a narrative essay in order to create the whole picture of the person's character and biography.
Informative essay gives you a possibility to present your topic very vividly. In fact, with help of this type of essay you are able to use pictures and photos in order to describe the person.
Descriptive essay about person writing tips
First and foremost you should get acquainted with the requirements of your assignment.
Choose the person that hits the spot of your task. Therefore, if the task is to write the descriptive essay on famous person, assure yourself that you choose a person who is well suited for your essay.
Create list of descriptions about the chosen person. Consider the ways of depicting the person.
You should avoid long introductions and lengthy descriptions.
Write an outline of your essay that includes your thesis statement and a numbered list detailing the order of the experiences and descriptive elements that you will weave into the essay.