An Essential Essay Writing Guide
An essay writing guide is meant to provide guidance on why an essay is written.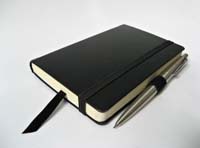 It should also offer information on the best ways to go about it. Students can prepare well for a topic with ready information. They are required to read the information, understand it, and then compile a unique essay using the information blended with their own thoughts on the topic. Very often though, they are in a fix as to how to begin the essay. Some may need guidance on research techniques, while others may need to understand how to put all the elements in place. Organization is another area that needs a considerable amount of practice. Incidentally, all these parameters matter in any essay writing exercise. The last but most essential parameter is that an essay should be completely original and unique. Figuring out how to combine these parameters in the right order might seem daunting at first; however, following some tested and simple methods would help in compiling essay writing guidelines.
The Right Research Techniques Can Reduce Work Load
It is not possible for students to know everything about a topic, but the internet has provided the means to find the required information. Using the right techniques can reduce the time taken to find relevant content. For example, students may need to find information about "how to reduce the use of plastics in our daily lives." Close observation would reveal that knowledge about plastics is needed in terms of composition, uses, and methods of usage. Students can type in phrases like "uses of plastic" or "plastic+composition." They can simply note down useful content by going through several web pages that offer information. Again, education sites, public or college online libraries, or sites ending with the extension .edu would be the ideal choice for information. A thorough search would include refining it based on accessed information and using the keyword search process to achieve desired results.
Organization Is Essential To Sustain Interest
An essay has to be organized in a clear and concise manner. A standard essay writing guide would suggest the need to compile the introduction first. It contains the essay statement that is directly related to the topic. To arrange thoughts in a manner that is appealing to readers, students can arrive at the main argument and then list out support statements in order of importance to back the argument. The essay should build up to a logical conclusion. Only then would readers be interested in going through the entire essay. Think of every assignment as a custom essay writing exercise. The intention to write unique essays would help in the long run.
Sustaining Reader Interest Is Absolutely Essential
The basic criterion to know if one is on the right track is to check if readers are interested in the essay. A simple way to do it is to answer queries other students may have on forums. Replies would directly indicate if the opinion was appreciated or not. Positive results should indicate that students can use the approach to fine tune their writing skills as well as learn what is relevant to the audience. To be absolutely sure of the right approach, they can hire professional online writers from ParamountEssays.com. Preliminary exercises built up this way could develop into a personal essay writing guide.