How To Write An Effective Graduate Admission Essay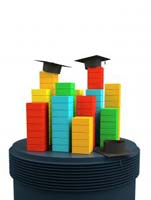 An effective graduate admission essay can add sufficient weight to the graduate school admission process. Students strive to understand how much it actually matters. It can overcome deficiencies in academic achievements if written effectively. Colleges are looking for students who would be an automatic fit for the program they are offering. A personal essay would reveal much more about students than their GPA or GRE scores. Students who recognize this are able to convince assessors through their essays by using effective methods that work.
The admission essay provides students the chance to demonstrate their writing skills. A good writer would use a direct and positive tone that is consistent throughout the essay. The process would also highlight a unique writing style. Graduate students would be masters in their subject of choice. Writing skills cannot be taught to them at this level. It is therefore expected that they would be well equipped in this aspect. Students who do not have English as their first language can show intent by completing an error-free essay.
A graduate admission essay is written for a specific study program in a particular college. Students must spend enough time as part of the research process to learn about the course, the college, its expectations and what it offer students. They must generate essay content that would present them as focused undergraduate students who have prepared well for the program.
Further inputs would include a brief summary of related projects, part time or full time work assignments, courses completed, and practical inputs gained over the years. It is important to remember that details of these activities would be included in the application form. The essay description would present the link between endeavors undertaken and how they would help students complete the graduate program successfully. College admission essay examples that was instrumental in getting admission to the same college would be good reference material.
Present a clear picture of strengths and weakness. For example, students may have a few years of working experience before deciding to join a graduate program. The experience would have shown them what their strengths are in a practical working environment. Also, it would indicate areas where they lack the knowledge or understanding to excel. Putting it in an effective manner would convince assessors of intention and capability.
A bold approach helps in a personal essay. Students have to demonstrate the confidence and conviction needed to complete the graduate program through their essays. The key is practice. Read through the essay several times to check if the tone is consistent. Use the spell check, proof read, and edit several times till the essay is perfect. Ask others to read through it and offer inputs on relevance and style.
Students can enhance their chances further by understanding how the specific study program would help in their career. It is better to seek admission essay help at this juncture from experts who understand the psychology behind the admission essay process. ParamountEssays.com has experts on its panel from the field of academics that have met with success in getting admission and can provide valuable inputs. Students can get their optimum graduate admission essay written by these experts.