Arriving At The Right History Research Paper Format
History research students have a tough job submitting papers in time with the right history research paper format.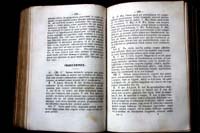 It does tend to be a lengthy project as students can refer to endless resources that offer information on the concerned topic. The problem is that some information is based on circumstantial evidence, while still others could be based on assumptions. Students would get hold of more information as they move on from one website to another. The project might overshoot the deadline. Once that happens, they tend to ignore formats in an effort to submit the paper in time. It is not uncommon to see them attempt a major project in history at the last moment. Most consider it an easy subject to tackle. The misconception is that it just takes some amount of research to compile a decent history paper. When it comes to completing the project using the right history research paper format, they realize they are behind schedule.
Use Chicago Style Of Documentation
The Chicago style of documentation is the preferred formatting standard used for a history essay.  There are basically two styles used. The notes and bibliography style is used to cover history, the arts, and humanities. A bibliography is included and can record information from different sources, which is suitable for a historical topic. The author-date system is more appropriate for social science.
An example of a numbered footnote or endnote in the text would be:
Mariah Burton Nelson, The Stronger Women Get, the More Men Love Football: Sexism and the American Culture of Sports (New York: Harcourt Brace, 1994), 54.
The corresponding Bibliography entry would be:
Nelson, Mariah Burton. The Stronger Women Get, the More Men Love Football: Sexism and the American Culture of Sports. New York: Harcourt Brace, 1994.
The title should be between seven and 15 words, which is the norm. It can be very indicative of the topic and should be written interestingly for the benefit of readers. For example, instead of writing "Research Paper On American History," take the trouble of linking a character with the topic like "George Washington – Declaring Independence. One could easily use a title with a sub title separated by a colon to add more meaning. The title could be "The Life Of George Washington." The sub topic could be "The Proclamation of Neutrality Issued By the President."  Care should be taken to ensure the title page does not overlap into the document by enabling a page break.
A history project is never complete unless students use the right history research paper format. The ideal way to do it is to refer to the style guide. If they are short of time, they could approach professional writers for help. Using the right resources is important to compile a quality paper. ParamountEssays.com has the required expertise to edit, format, and write entire history research papers on varied topics. They can implement all requirements specified by the guide.