How To Write A Term Paper With Great Ease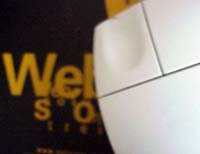 Learning how to write a term paper is not as difficult as it seems. It does require some effort on the part of students. However, standard methods can be adapted quite easily. A term paper can be the most important assignment during the term. Students may have to conduct research aimed at gathering information on unfamiliar topics. Some find the process simple and exciting. They could spend hours getting more and better support information to add to their paper. Others may find the process too tough to attempt on their own. Students complete homework using methods that have worked for them. It may be the right process; but unless they have a system that can help them through several weeks and months without losing focus or connection with a project, it would be disastrous to start writing term papers. In other words, an easy step-by-step system is required that tells them exactly how to write a term paper.
Arrive At A Topic That Can Be Managed
A broad topic is usually chosen from material covered in class. For example, it is easy for students of biology to choose such a topic. It would have been covered in great detail, and the level of understanding before starting the project would be high. The approach is logical but may not be the right one, simply because readers and assessors would like to read something new. The entire exercise would boil down to a revision where the only change could be a point of view or some additional research information. However, if students are inspired enough to generate ideas that have not been covered in class, it would be possible to write a good term paper. A simple method is to choose a familiar broad topic and narrow it down to a level where students could focus on it easily with great accuracy. The topic should have sufficient specialized books and online websites covering it.
Presentation And Accuracy Is Important
Students are expected to spend sufficient time researching about information they can add to their term paper. It need not be their best work in terms of expert views, choosing the right information sources, etcetera. It is still possible to complete a competitive paper, if basic criteria like presentation and accuracy are considered seriously. Formatting is determined by the style guide used. Accuracy needs an analytical approach. Meticulous collection of data from different sources is required to maintain a high level of accuracy. An outline for a term paper can hold Information to be compressed into paragraphs retaining the meaning conveyed through research content.
How To Get Help From The Right Sources
It should not be surprising that even experts seek help on research papers. It may include seeking information from different sources. Students can attain the same level of expertise, if they learn how to get help from same or similar resources. Help received should be acknowledged, or it may lead to plagiarism. The process is not difficult and would be specified in a style guide.  In case of difficulty on how to write a term paper, a complete project can be procured from ParamountEssays.com. All projects are 100% original and very affordable.