Excelling In An International Essay Competition
An international essay competition is meant to educate students in the art of essay writing. There are many international competitions they can enter at different levels. Usually, contests are held for the youth which allow them to express their viewpoints on vital issues that affect them in general.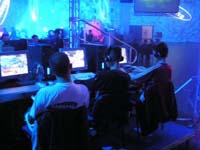 Organizers motivate them by offering lucrative cash prizes and a chance to visit a designated international venue for the felicitation ceremony. Contests are usually open to all irrespective of their educational background. This is a fun exercise where entrants have no fear of expressing their viewpoints. An admission essay may put a lot of pressure of students to excel as the stakes are quite high. In a contest, however, the stakes may not be as high for the immediate term but winning an international contest would put them on the world map. It would help students gain confidence and prove their credentials as good writers. Here are a few essay international contests they could participate in.
High School students can participate in the Air & Waste Management Association's (A&WMA) 2010 High School Essay Contest, an international high school essay contest that allows students to write on energy and the environment. The topic for 2010 was "Energy and the Environment: Changing our Communities, our Schools, and our World."  International students in grades 9 – 12 were eligible to participate. The essay could extend to six pages and had many interesting features students could focus on. For example, they could learn how to prepare a bibliography with exact guidelines. Reference material had to include a book and a peer-reviewed journal article. A simple online process was initiated to submit the essay. A $400 prize money and a certificate to be presented in Canada would motivate many to participate. Interesting sub topics like wild life preservation, global warming, and issues that affected the local community came out of the main topic. Students had a chance to take up vital issues that affected their future in the place they lived in.
One of the popular international essay competitions is the Fountainhead essay contest, which is organized by the Ayn Rand Institute in USA. Novels written by Ayn Rand have been instrumental in inspiring the youth to follow meaningful and futuristic career paths. Again, the contest is open to 11th and 12th graders and is focused on the book. It a genuine attempt to inspire students and motivate them to read it. The Fountainhead speaks of modern architecture with the future in mind. Participants are encouraged to air their views on areas in the book which influenced them the most. For instance, one of the topics for 2010 was "Choose the scene in The Fountainhead that is most meaningful to you. Analyze that scene in terms of the wider themes in the book."
Preparing to excel in an international essay competition takes a bit of practice. Students must choose a topic of their choice and then enter into a contest. The World Bank essay competition is focused on community service and participation in public life. Those interested in social service could come up with relevant topics that could bring a positive change in their local community.