Leadership Term Paper Outline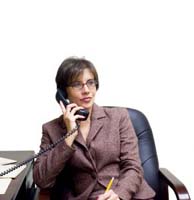 A leadership term paper is an important exercise in the curriculum of management students. A practical assignment that teaches them a leader's role can prove very useful when they graduate to become managers. A leader successfully manages to get others to achieve a target or complete a task. Leadership is one of the most important functions in a business where conviction is needed not only to complete a task but influence a large number of people about a business proposition. It is not limited to a few, and anyone who is willing to master the processes that lead to leadership can eventually become a good leader. However, students have to learn how to write a term paper on leadership in college itself, as they are introduced to the mechanics of it. Theory covers a great deal about successful leaders and the methods they used to influence people.
Choose A Topic That Would Help In The Workplace
Management is an established role in industry. The role of a manager could vary. Some are involved in planning, while others may be qualified to control finance. A leadership term paper could cover other areas such as operations, human resources, sales and marketing, or information technology. The defining factor is always capability and aptitude towards a certain function. For example, students who are good with figures and love to solve math problems are likely to relish the role of a chief financial officer (CFO). Basic qualifications can be achieved, but leadership qualities come with the knowledge that financial leaders could have varied roles in industry. Large organizations offer definite roles in finance and accounting. Small and middle-sized organizations may want them to be the spokesperson or decision-making person of the company. It is easy to imagine how diversified the role can get. An outline for a term paper would define the role students would like to pursue and then build a knowledge base around it.
Qualities Of A Leader
People follow a leader naturally out of their own free will. We see leaders in different walks of life. Power can be an important criterion that decides the role of a leader. For instance, a manager has a much better chance of implementing a policy than his subordinate. However, good leaders may be able to implement it better, as they can get people to rally around them.
Communication is an important tool in the arsenal of a leader. They have the capability of taking a complicated task and making it easy. Leaders are able to delegate responsibilities to subordinates and effectively meet a targeted goal.
They are good trainers and can get across to the most pessimistic people. Time is of vital importance in industry. Leaders are therefore in great demand, especially those that are trained professionals.
A leadership term paper is an important exercise that can prove vital in assuming a leadership role in industry at a later date. Students should therefore try and produce a high-quality paper. ParamountEssays.com is a leader in academic writing and understands what it takes to assume leadership. It follows best practices and can produce a cheap term paper on leadership for students.