How To Write A Medical School Essay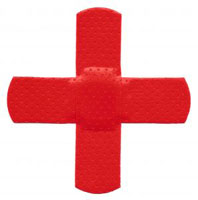 Students look for inspiration from the past when writing a medical school essay. It can be a moment that defined how much they are qualified to be a doctor. In other words, they write a personal essay that qualifies them for admission to a medical study program. Some prepare themselves since their school days. They may be brilliant. As in the norm, brilliant students either want to become an engineer or a doctor. A high IQ would suggest higher probability of getting through any test. Though this may be true, the medical field requires professionals that can combine scientific ability with human touch. A smiling doctor would always offer more hope to a patient.
The profession itself can be made into a fine art that combines years of meticulous study with the urge to serve people, willingness to update oneself with modern techniques, and develop social skills that make a doctor the most wanted person in the locality. A research essay would constantly look to develop an idea that could change the way people look at a solution. Doctors evolve in the same way. They learn with experience and would be recognized for it after many years of practice.
How a medical school essay appears to an admission panel depends very much on the approach. Some students believe they always wanted to be a doctor for as long as they can remember. Again, it could start with teachers or parents recognizing the fact that a child was very intelligent and remembered how to cure simple ailments that affected other members of the family. For example, the ACT Foundation runs first-aid courses in Canadian high schools. The program teaches students how to help a parent or grandparent who is having a heart attack or dealing with other medical emergencies. Knowledge is then passed on to their own families. This is a unique, first-hand experience that not only offers students a chance to present themselves as ideal candidates but also confirms their knowledge and aptitude for the field.
A debate often taking place is whether an applicant who has a mother or father as a doctor is ideally suited to be a doctor. For example, if my mom was a gynecologist, would I also be a natural for the same genre?  Would it influence an admission panel to look more favorably at my application? It is definitely an advantage. However, how applicants present their case in the medical & health essay would matter. An obvious reference to the genealogy may not be necessary but presenting specific examples and experiences in the parent's clinic and emergencies would definitely be an influencing factor.
Knowing more about a specialty would help an applicant present a stronger case for admission. Consider a psychology essay. An applicant may write of their experiences with people who gained peace of mind through visible improvement in physical health. Some people have life-changing experiences related to dealing with particular incidents related to chronic illness in the family. It could be included in the medical school essay. The intention should always be to present a unique and honest picture with detailed explanation of experiences and other examples.