Nursing Essay Essentials
Candidates nurturing hopes of getting nursing scholarships always depend on a nursing essay to present their credentials to an admission panel.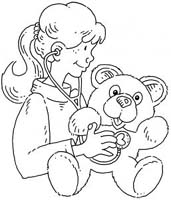 It is a subjective test that segregates the most likely candidates from the rest. A health studies and nursing essay is no different from any other essay. A clear outline has to be prepared with the standard format of having an introduction, body of several paragraphs, and a conclusion. Successful candidates follow this pattern simply because readers are also used to it. A competitive essay is not a place to experiment with a style of writing. The basic criterion, therefore, is to follow a pattern of writing that has worked for candidates in the past. Another important factor candidates must look at is to ensure there are no grammatical errors. A well presented essay would always give the impression that a professional writer has written it. Proof reading and editing is part of the process. For a nursing essay in specific, candidates can follow the following additional tips.
Plan your essay to perfection. The structure has to be very obvious, which is possible if the right format is used. Guidelines may not specify how it has to be done. In such cases, a basic format should be used. The title would have the candidate's name in the upper left-hand corner. A one-inch margin from the left with a half-inch paragraph indent would be sufficient. Five paragraphs should be included in a page, as an online page would include around 500 words. Incidentally, a medical & health essay can be effectively written in 500 to 1,000 words. Nurses are meticulous and always well prepared for duty. Their dress code indicates the discipline inculcated in them. The essay should have the same perfect look with all essential parameters appearing at the same locations.
Originally matters. Programming oneself to do routine work is one thing while facing emergencies and dealing with them effectively is totally different. It is what separates capable nurses from the rest. Imagine an essay that lists out achievements, which incidentally is also listed in the application. It offers great details about the type of work done earlier but forgets to add situations where a candidate had to overcome difficulty and was forced to make critical decisions. The essay would be just one among many. However, a short essay of 500 words that spends more time elaborating on a personal experience in life, irrespective of whether the experience was related to nursing, would appeal more to the admission panel.
Creativity is an asset at the hands of a professional nurse. It comes with experience. There would be occasions when nurses had to find practical solutions to complex problems. Creativity in its various forms would allow them to deal with such tricky problems. An admission panel would look to find qualities that are unique in the nursing essay. Practically, it is possible to do so by including anecdotes, media content, and by highlighting key points listed in the outline. Try and exclude repetitive points already covered in the application. A personal essay is all about unique factors that distinguish a candidate from the rest.