Effective Nursing Term Papers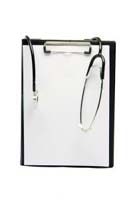 A nursing term paper is written essentially to demonstrate one's knowledge in nursing which focuses on the healthcare needs of individuals, families, and communities. It can focus on any nursing topic, but students should try to include topics covered in class. Nursing is a specialized subject and undergraduate students need sufficient time before they can master terminology and gain experience in the field of their specialization. The nursing profession covers all the medical genres and so specialization is necessary. Students would do well to choose a topic of their choice in the area of specialization they wish to pursue. A nursing written assignment would be useful in their professional career, especially if it includes practical inputs covering job assignments. The topic is important, as it suggests preferences students have for a medical genre. Nursing students can write an ethics term paper that would cover a critical part of their career. Some other nursing term paper topics that may interest students have been covered below.
Nursing Diagnosis
It is a standardized statement or diagnosis that covers the health of a client before providing nursing care. Basically, as assessment is done and the data used in conjunction with standard terminology to develop a nursing diagnoses. It can include scientific and evidence-based descriptions of diagnoses, interventions, and outcomes. Though practical knowledge is difficult to replace, nursing diagnosis is a modern concept that is based more on following a universal system. A few examples can be covered in the health studies and nursing essay to make things more clear.
Consider a 80-year-old male admitted to hospital on collapsing at home. He is found to have a low weight of 45 kg and has no dentures.
Nursing Diagnosis: Altered nutrition less than body requirement.
Cause: Missing dentures
Signs and Symptoms: Low weight of 45 Kg
Interventions:
1.  Assist the patient to take soft meals in the right proportion to increase weight.
2.  Explain and encourage the importance of a well balanced diet.
Obsessive Compulsive Disorder
Obsessive compulsive disorder (OCD) is a sickness or disorder that is seen in people with severe anxiety. They develop obsessions in their minds that may or may not lead to compulsions. With around 2.2 million people in the United States suffering from OCD according to the National Institute of Mental Health, it has become important to find out if OCD is hereditary or not. Researchers have been looking for an answer to this question.
A nursing essay can elaborate on recent research studies that have indicated that altered flow of glutamate in and out of the brain cells can lead to OCD. Hereditary factors like faster flow of glutamine among relatives having OCD led to this discovery. Nurses can help in identifying compulsive behavioral patterns such as continuously washing hands to free them from germs or obsessed with added security. Patients would continuously check to see if all the doors and windows are closed or not. Even if symptoms are hereditary in nature, OCD can be cured with treatment. Visiting nursing websites would provide students many more topics they can consider for their nursing term paper.