Research Paper Review Requirements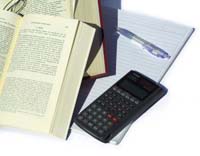 A research paper review is an important assignment that students have to undertake in order to understand how a paper is actually compiled. During the process of reviewing it, they learn the important aspects that go to make a good research paper. Students have to read and analyze it for various parameters based on the criteria set by the research guide. It has to consist of personal views and should have a balanced view on the works of the author. Several research paper requirements have to be met in order to complete a summary that would be accepted by the guide.
Basic Research Paper Requirements
Students are expected to write a short summary about the research paper. They can choose one from offline or online sources. To speed up matters, the online process can be adapted, which would allow them to search for the topic using a few keywords. Another advantage is that a recent paper or a paper written several years ago can be located within no time.
Since the guide's approval is needed before continuing with the project, the research paper review forms an important element in learning the process of arriving at the right topic. Care should be taken to choose a topic related to the study program.
A lengthy paper must be chosen in order to write a compelling review. A rough guideline would be to select a paper of at least 10 – 12 pages.
Formatting details should be observed for the review as well. For example, if a research paper would be written using the 12-point Aerial font, then the review should follow the same format. Standard margins can be set using a two-column format.
The topic has to be finalized before the deadline set by the guide. It becomes important that students present their research paper steps well in advance. In case of rejection, they can always revert back to a backup topic. The whole process should ensure that students are able to submit a review till it is approved, with or without changes.
How To Make The Review Interesting
Try and cover four to five paragraphs with evaluations based on style of writing, compelling points that stand out, portions where the author has lost contact with readers, or accuracy levels attained.
Personal comments should be included. A good method to adapt is to choose the argument placed by the author and accept or reject it with the personal comments justifying it with reasons.
Be an editor whose role is to suggest methods to improve the paper. A research essay is meant to inform readers about a new area of research. Adding comments that inform them about some additional points that could be included is a good start. Areas of research are bound to be modified with new developments in time. The review can suggest areas where it could be implemented.
Areas to be analyzed include identifying a problem and addressing it with ideas in the research paper review.  Be prepared to present the review to a live audience.