Starting An Essay The Right Way
It is often said that students need to prepare before starting an essay.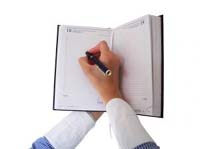 The right preparation can help students compile a compelling essay. The truth is that most readers read through the heading first. If they feel they would find the exact information they are looking for, they would go ahead and read through the essay introduction. If it's interesting, readers may scan through the essay till they reach a point where they information relevant to their search. A good writer should therefore be able to retain reader interest till the end of the essay. Students who prepare well have a better chance of getting through to more readers. Writers find their own space and niche with some experience. However, by following some basic essay writing guidelines, students have a good chance of lowering their learning curve.
List out ideas that come to mind based on the topic. Students must then sit down for a brainstorming session to generate ideas. Initially, several students can sit down together and participate in a group discussion. The initial sessions are bound to generate more ideas. A student can then list them as per relevance and importance. After a few group sessions, individual ideas can be generated without the help of a group.
Before starting an essay, it is important to come up with content that readers have not been exposed to earlier. A unique essay would always offer interesting content. In a nutshell, that is exactly what students should aim for before writing. Once an argument or statement that offers unique information on the topic is found, the essay statement can be compiled around this content.
Stick to the point. Always list out arguments or points in the order of importance, and develop each point in a separate paragraph. For example, a 500-word essay would require students to include around five paragraphs. Effectively, they would need an introduction, three ideas expanded into three paragraphs, and a summarized conclusion. This simple method always works in building up the essay in a way that would retain reader interest till the end.
Indulge in a free writing exercise. Students may find it daunting at first to compile essays that go beyond a page or two. The ideal way to get over such a problem is to practice free writing. This is a simple exercise where students read through relevant research material and gather unique ideas related to the topic. Once the information is digested, they begin to write without worrying too much about grammar, sentence structure, or content. The exercise per page should not take more than 30 minutes. Students must time themselves. At the end of 30 minutes they stop the essay writing exercise. The essay is to be edited the next day. It would surprise them how well they would be able to organize their essay and add more relevant content. This exercise is the secret to saving time.
These simple guidelines should help students find the confidence to prepare themselves before starting an essay.