Some Useful Tips On Essay Writing
Referring to tips on essay writing is a useful exercise before an essay is compiled. Some basic elements are common for all types of essays.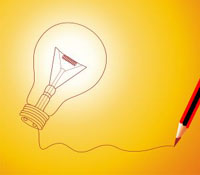 Students may have to write persuasive or argumentative essays, narratives, cause and effect essays, or comparative essays. They have to improve on writing skills with each passing year in school and college. In time, they would be experts in a particular field. The level of writing would change further. They would now use advanced vocabulary to write a professional essay that would serve as an example for others to follow. Methods of enhancing the quality of an essay, however, remain constant. A scientist would have to use the same methods as an art reviewer to ensure readers are interested in the content being presented to them. Here are some tips on essay writing students could use before compiling an essay and during the process.
Identify a topic meant for a particular audience. An essay on the London metro system of transport would cater to people using the railway including the 3.5 million people who use it every week day. The tube rail boasts of conducting more than one billion journeys every year. An important topic of discussion doing the circles is that the world's oldest metro system needs to be renewed. People would be very interested in this topic, especially those daily travelers. Students would have a topic that is of great interest to a large section of society. The essay would gather much publicity and would be read by many. If the precise sub topic based on this main topic is general enough, it may interest international readers. Sufficient time, therefore, should be devoted towards getting an interesting topic for the essay.
A time management essay would suggest ways and means for students to save time compiling essays and other written assignments. It is probably the most important criteria for high school and college students. On completing several written assignments over a period of time, they have gained expertise on how to write essays, edit them professionally, and learned effective online and offline research methods. What is now important is that they be able to complete the required number of written assignments to be submitted as mandatory coursework during the term. A plan should be in place with daily and monthly time checks meant to ensure realistic targets that have been achieved earlier.
Following an essay guide for each subject is a good idea, especially when it comes to compiling an essay at the high school or university level. An academic study program follows a fixed curriculum which is completed over the term. An essay can cover the latest information on any topic of interest. A guide would lead students into methods required to compile essays on a particular topic, offer detailed and researched reference sources, and provide guidelines on how to complete the outline effectively within a stipulated time frame. However, students who need practical examples on difficult topics or require additional tips on essay writing can rely on ParamountEssays.com, an online company that has many years of experience compiling essays and coursework.