Effective Ways Of Writing A Good Research Paper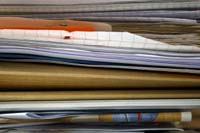 Writing a good research paper requires students to have a sound understanding of the topic. There are basic elements they need to look into while compiling a paper. The purpose of the essay has to be determined. Once it is established, selecting a sub topic becomes easier. Students should learn to stay within limits when it comes to choosing the topic. The criterion for selection should always be inclined towards choosing a topic that would get high scores and would contribute towards acquiring knowledge in the chosen field.
A good routine would be to select a sub topic, prepare an outline listing the ideas generated, and then develop those ideas using sound and reliable research techniques. Students should make a note of all resources used for research, as it becomes easier to resort back to them when needed. The purpose of writing a good research paper is always to inform an audience of a new aspect related to a specific topic. It could include quotations and other reference material, expert views, experimental results, statistical charts and diagrams.
Start With A Broad Topic And Narrow it Down To A Sub Topic
It is quite easy to choose a broad topic for the research paper, as the subject matter is limited to the area of specialization. However, to arrive at a unique sub topic, it is important that students understand how to conduct primary and secondary research to choose the topic for research paper. A brainstorming session is needed to understand what readers would like to know. It can be done by asking oneself questions on the topic. Students must think like readers and come up with the same questions they would ask. Opinions and ideas can be gathered by offering the broad topic to friends, colleagues, or fellow students for their views. Primary research would provide enough understanding to combine the views collected with research content to arrive at the sub topic.
Create An Outline With Focus On The Topic
An outline is a compulsory element in drafting a research paper. Imagine a situation where students have to follow specific research paper steps and draft 50 to 100 pages on a topic with a map that would tell them where they left off. It is certainly not possible to do it in a day or two. The project would extend through the term, and inputs would be collected over an extended period of time. Also, there would be several amendments and corrections based on comments offered by the guide. An outline is a summary that allows addition or deletion of content. It can be developed over time to complete the research paper. The process includes drafting an introduction, listing out ideas, and then building a list of used resources. Care should be taken to follow the same style of writing as specified in the curriculum.
Some Tips On Finding The Right Resources
Use obvious sources extensively like online search engines; directories such as The Online Books Page and About.com to generate ideas; databases like Britannica and FindHow.com; offline sources like public libraries, school and college libraries. All research paper activities should be aimed at writing a good research paper.