How to Write Significant 5 Paragraph Essays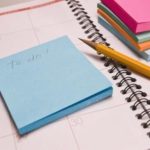 Sometimes students may feel than writing long essays is a real challenge. But actually, it is harder to write a 5 paragraph essay in which you can't write more than a certain amount of words… but you still have to say something meaningful and significant. What is the key to successful short essays? How does someone manage to summarize a big idea into just 5 paragraphs? Well, it certainly is a big challenge, but it is not impossible.
Remember that the only reason for writing such short papers as 5 paragraph essays is because the teacher asked you to do so. If you have the freedom to write more words, do not constraint yourself to such a limited extension. But if that is exactly what you are supposed to do, here we can provide you some advice.
A brief essay plan
The first thing you need before starting to work on any

custom essays
is an essay plan. You can also download a free sample from a4essay website and write it on your own. This is true especially if you are working on a very short essay and you need a careful organization of the ideas and information. For this kind of essay, you may use the following sketch:
– One first paragraph as an introduction: establish your hypothesis, go straight to the point.
– Three paragraphs of development: Think of three main ideas that confirm your hypothesis and write each one on a separate paragraph.
– One last paragraph as a conclusion: every essay needs to be properly ended. Close with a paragraph in where you justify your hypothesis referring to the ideas previously expressed. Try not to be repetitive: paraphrasing and using synonyms is highly recommended.
What you should avoid
When working on 5 paragraph essays or any brief paper, there are certain things you should not do. For example, it is advisable to quote other authors in an essay online, but not if it is this short. You can't just write three paragraphs and let other two writers fill the rest for you. You may mention an author's name or work if you want to refer to authorities, but avoid long, literal quotations.
Also, write a short introduction. If you manage to be clear in what you are trying to demonstrate with your essay, you will prove your teacher or the examiner that you don't have any gaps to fill. The purpose of such a short essay is to prove to the reader you could have written a much longer paper, but anyway you can express the main ideas in few sentences as well.
We know it is hard writing so many essays, even a short 5 paragraph essay can be time-consuming and difficult to manage. In any case, remember you can always trust us with your writing assignments and you will find high quality writers ready to provide you with a custom made, 100% original and unique work, any day you want it. All you have to do is ask – write essay for me. Buy essay at ParamountEssay.com and save your time & money.