College Application Essays are a compulsory Item in College Admission Process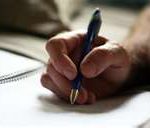 College Application Essays help the college admission committees to make assessments on the applicants' character, values attitudes and the achievements outside the high school activities. Application essays are an essential part of the application process. Most colleges give application essay questions or prompts for the students. Students have to write their essays answering the questions. The students should consider the application essay as an opportunity to showcase their suitability to the admission committee by highlighting the plus points that make them a worthwhile addition to the student body.
Study your Prompts and select a Topic that can make a good Impression
Students have to study the type of essays that are expected by the admission officers. They can study the prompts from previous years, and sample prompts from other sources and prompts published by some colleges. Some colleges require the students to come for a test and write their essay at the test. Whatever the case may be, students can practice writing applications so that they get experience and confidence to write a good application essay. They can buy essay on line for studying how an application essay is written.
Essay Prompts from different Colleges
Different colleges have different approaches regarding the selection of students. Their type of questions for college application essaysalso can be different. Student can go through the prompts from previous years and here are some.
• First experiences can be defining. Cite a first experience that you have had and explain its impact on you. (University of Pennsylvania)
• What has been your most profound or surprising intellectual experience? (Duke University)
• What is your favorite word, and why? (University of Virginia)
• Pose a question of your own, the answer to which you believe will display your best qualities as a writer, thinker, visionary, social critic, sage, sensible woman or man, citizen of the world, or future citizen of the University of Chicago. (University of Chicago)
• Attach a small photograph of something important to you and explain its significance. (Stanford)
Some common Mistakes made by Students
Many students make some grave mistakes when writing their college application essays. Some students repeat information already provided in application and other application material. As the application essay is a great opportunity to write about you, you can write new things in the essay. College essay is sometimes called the personal statement because students are expected to write on their personality, their opinions and their values etc. Therefore you can write about yourself by refrain from overdoing it to the limits of bragging. It is possible for the students to get custom essay to be submitted with the application. But if you are to receive a good essay, you should give all the details and ideas as well as be in touch with the writer constantly.
Can you get Essay Help for the College Application Essay?
As the admission to college is a very tough competition, students do everything possible to facilitate enrollment to the college of their choice. Most students get professional help to write excellent college application essays that impress the admission officers. There are good essay writing companies that can coach students to write good admission essays, deliver custom college application essays. Apart from admission essays students can get their essay, research paper, thesis and dissertation requirements from these companies.