Defining Definition Essays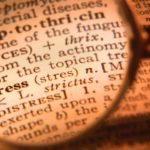 If your were requested to write an essay definition, don't panic! It is quite easy to prepare. Here we will provide you a few outlines and some tips on choosing the right essay topic. For the rest, you will probably be able to complete the paper on your own. And, if not, remember you can always purchase custom essay which will be just as your own work, 100% original, quality work, written by professional academic writers. And what's most important: no risks involved!
What is a definition essay?
Essays definition are writings which explain what certain terms mean. While some terms have a definite, concrete meaning, such as tree, telephone or water, the most interesting terms you can write about are abstract, and depend more on a person's point of view, since such terms play on people's feelings more than their physical senses. We mean, for example, terms like friendship, fear, glory, culture or patriotism. Your essay should provide a personal, extended definition of such terms by linking or comparing the term to a previous definition and by illustrating how your term of choice should be applied.
Choose a topic
The topic is usually general, and being so broad, you as the writer choose the approach, you can write a funny essay or a serious one; you can try being quite specific or more general. First of all, you must choose a definition.
You should make sure you understand the term before you can define it for others. Reading the dictionary is a good idea, as long as you don't just copy the definition: dictionary definitions will only sound pedantic and uninteresting. Besides, in many cases, the definition is less understandable than the term itself. It is better if you explain the term briefly and clearly in your own words.
As chances are the topic is too broad for a short essay, it is important to limit your term before you start defining it. For example, have you chosen the term "right"? You can limit the topic by writing about civil rights, natural rights or human rights.
A great tip is to add personality to your essay online. By putting in anecdotes, personal bits of information and other examples you will manage to catch the reader's attention. Always remember that if you enjoy writing the essay, the reader will certainly enjoy reading it.
Ways to define a term
There are several ways you can define the term of choice. The first thing you have to do is to identify the term by a thesis statement: a brief, basic definition (E.G. "Language is the human ability to communicate through an infinite number of abstract symbols"). Then you can define by function (explaining what something does or how something works), by structure (telling how something is organized), by analysis (comparing the term to others of its class and illustrating the differences among them), by negation (telling what the term is not).
The most important thing you must remember is to make your essay definition amusing, personal and thus memorable to the reader. If you want to buy essays at ParamountEssay.com, just ask us. We assure you, that pay for essay, we guarantee you 100% quality and result!