Expository Essay Writing Should Report Your Knowledge to the Reader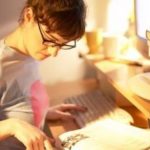 If a student was asked to explain or describe something without providing their own judgment or views, this will mean the writing of an expository essay. This type of essay is one of the most frequently assigned tasks in colleges and universities. Your task is to report the knowledge you have on a subject area, in an unbiased manner to the reader. If you are unsure as to how or what an essay of this type is, let us explain it in more general terms to you.
Defining the Essay Further
The easiest method of defining what this type of essay is is to take a look at an instruction manual. An instruction manual will provide a step by step process as to how something is done. The same rules are applicable when writing this type of essay. When writing this essay, students need to keep in mind that unlike in a standard instruction manual that will number the process involved, the essay needs to follow the essay format. These essays are very similar to process and procedure essays. They are also known as "how to" essays. However, expository writing is not only restricted to reporting on how to do something. It can also report information and data on an object, a person or a place too, to name a few options.
What can be Written in an Expository Manner
There are many ways in which one can address the expository essay. For example, if the student wished to write about the events which were responsible for the American Civil war or World War II, they will be able to write it in an expository manner. Similarly, the functions of the human digestive system can also be written in an expository manner. As is clearly visible, this essay is an easy essay to write if the right information is obtained. There are many sample essays which can be found online on how to write this type of essay. By selecting a good writing company you will be able to buy essay online to guide you through this process.
Topics for the Essay
There are many topics which can be selected to write this essay. The main features when selecting a topic is to ensure that it is interesting and is useful to the reader. The topic must also interest the student and allow the writer to demonstrate the knowledge of the topic. Here are some possible topics that can be tackled in expository style.
• Production of a website
• Designing an orientation program for new recruits
• Explain the consequences of plagiarising.
• Explain the meaning of poverty.
• Explain the importance of learning to read.
• Explain a how to get through a week of no TV or games.
• Explain the importance of computers in today's society.
• Explain what it takes to be a good leader.
• The photosynthesis process of plants
Any one of these topics can be used to write an expository essay or an expository research paper. This is in fact a writing style that is clear cut than other types of writing as creative writing, argumentative writing etc. However some students may still find it challenging. These students can buy custom essay from Paramountessays.com. The expert writers at this company will ensure that your essay is written in the right manner to bring in a high grade.