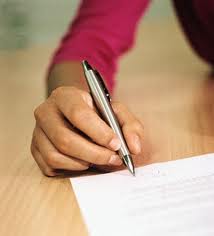 At least once in your life you have to submit Autobiography essay – as a homework at school or when applying to a job, or at a meeting in a social organization. Do all of us know the key guidelines on how to write the Autobiography essays?
Certainly this is a big challenge for many people regard
Indeed, the autobiography essays – it is not just passionless lists of dates. In some cases, you have to tell about yourself in the format of an unfolding story. You'll have to give as much information about your own personality, your family, your achievements and habits as possible, for example, tell about your origin and ancestors. Give a statement of your education and share your cultural preferences.
And the major task for you would be the problem of building the narration without big mess. You are to present the story that enables your listeners or readers to discern you through the story of the grandparents. From our point of view the audience is always interested in your personal qualities, not just the number of cups you have won in different sports. Of course, mapping your success deserves mention and attention, but do not forget that numbers by themselves mean nothing. You should organize a self-presentation in ambiguous way, so that your listeners are able to assess your strengths. And perhaps a few of them could learn something good out of your experience.
Also consider the fact that your story should provoke a vivid interest of your collocutor. Who is disposed to listen to a dry enumeration of facts: born, studied, got a job, got married, divorced, married again, becomes a writer….. Horror! Admit that you would unlikely enjoy hearing or reading such a product.
On the other hand, the opposite extreme point should be excluded. A detailed enumeration of minor or meaningless petty facts can negatively influence the evaluation of your written work, and you, as individuality!
The golden mediocrity – that's your trump card!
You should keep balance of various facts of your life – the vital ones and collateral. Emphasize the most significant, but do not leave in the shadows minor events as well, especially those which can help brighten the strong points of your character.
Your habits are important things!
Remember the famous saying in Latin: habitus – Alta natura! Indicate your habits, but do not include too queerish and provocative addictions, unless you have the aim to get into some freaky entertaining show! If you are married – tell the audience a little about the family, your family traditions, and holidays. This will help to understand your relationship to people.
Structure
Well, as any written work your autobiographical essay should comply with the requirements of the composition.
Necessary to sustain the structure – an introduction, the main thesis, the bulk (which can be broken down into sub-items) and a conclusion.
We have given only general, basic advices. However, as few other written works, an autobiography essay requires much more thoughtful approach. Obviously, an adult has more background data with which he can operate to outline a clearer view of himself. What about freshmen or college students? How she/he can with the minimum of the facts create the most positive impression?
Our essay writing service will give you this opportunity! You will receive professional advice that in the most appropriate way helps you how to write an autobiography essay. As each of our clients, our approach is unique to serve your needs. Our essay writers are purely aware of the importance of writing any academic work, and especially of such individual and delicate papers as autobiography essays. So you can safely trust our essay help section. And rest assured no one single fact of your biography will not be overlooked. On the contrary, your entire life story will be carefully examined and classified by our experts. The result is a beautifully structured essay, which demonstrates all of your positive qualities and power in strict accordance with your wishes and our recommendations. We also made it possible to buy essay online, if you need to urgently submit it to the appropriate office.
You can miss your chance, if you ponder to the feasibility of including this or that event of your life in your essay. With us your educational progress will be continuous!