Learning How to Write Research Papers is an essential Part of College Education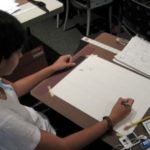 College students learn how to write research papers by writing many research papers during their degree programs. Students will have to sharpen their skills in written communication to face the challenges they will meet in their future careers or higher studies. Scientists, managers, analysts, accountants, engineers and many other professionals are expected to write reports and research papers in their routine work. Students in graduate schools also are required to write research papers. Only way to learn writing excellent research papers, is writing them.
Preliminary Search Is Important
Conducting a preliminary research on the wide subject area in which you are going to write the research paper will save you time as you progress with the work. Before finalizing your topic you can check the availability of source material on the possible topics and the existing body of knowledge on that topic. You have to decide on the type of the research paper that you are planning to write, unless this is specified in the assignment. Argumentative research papers are suitable if the topic you selected is an unsettled issue. If there are differing opinions on the subject, it is necessary for the writer to take a stand on the issue and bring forward arguments in support of that stand.
A Strong Thesis Statement is the Key to Successful Research Paper
Thesis is the main point of the research paper. For an argumentative research paper, thesis statement should declare the writer's stand on the topic. Thesis statement has to be strong for the research paper to be a success. It is very difficult to find sound arguments to support a weak thesis. If you have selected a topic on which there is only a little information available, and you cannot find sound arguments to support the thesis of your research paper, then it will never be a successful research paper. Learning how to write research papers starts with learning how to write good and strong thesis statements.
Steps in Research Paper Writing Process
A well written research paper is the result of a tiresome process involving many tedious tasks. They are:
• Preliminary research and selection of a topic
• Write a strong thesis statement
• Find information from reliable and reputed sources.
• Take notes and organize them methodically
• Write an outline
• Write the first draft
• Revise and edit written work
• Write the bibliography
• Proofread and make the final copy for submission
If you buy research papers or custom essay online, not only you get good grades but learn all the steps by participating with a well qualified and well experienced writer.
Excellent Research Paper Help
If you are unsure of producing a good research paper that gets the expected grade and don't have the time to learn how to write research papers, the best option is getting professional research paper help. There are a few good writing companies that help students in gaining good grades for their writing assignments. You too can buy essays, research papers, theses and dissertations that are original and plagiarism free from Paramount Essay.com