The MBA Essay Editing Process
Students can claim to have mastered the MBA essay editing process when they demonstrate skills that convert an ordinary essay into a unique, high-quality MBA essay. A written assignment has to be devoid of grammatical errors. Assessors would look for interesting content. The quality of the essay would be measured by the success it gets in the admission process. An editor would therefore be able to analyze the content presented, fine tune it into an interesting story, and present it as a unique essay with original content.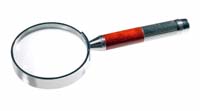 Students may it difficult to have a fresh look at things. An essay expert would be able to ignite ideas that somehow got lost in a routine research exercise. Students need to master these techniques to increase their chances of getting admission to a business school of their choice.
Be a good critique. Students have to analyze their essay to ensure content is original. It should be a story based on the essay question and should be convincing and interesting. More importantly, it should link a student's credentials with the criteria needed to get admission to a particular business school. Assessors would see if questions are being raised in the text, which would indicate lack of confidence. Each paragraph has to be appropriate and synchronized in context to the essay question.
Editors can include content that is original. Students specialize in a field of their choice before taking up an MBA program. For example, engineers would be able to present a technical view point on any topic with ease. While editing an essay, they have to view things from the business school's point of view. It would mean that engineers could take up an MBA marketing program, but they need to understand the program's requirements and present the essay in that context.
Choose an appropriate story line which can be presented in a concise manner. The MBA essay editing process also requires students to indulge in a brainstorming session. The essay would have limits in terms of word count. Choosing the right examples and incidents connected to student's own experiences make a huge difference in meeting the word count. The logic would be to compile a 600-word essay and then prune it to 500 words.
Review the essay several times. The first reading would help students understand if the content matches the essay question. The second reading would help generate more ideas missed out earlier. The idea is to keep pruning the essay making it more concise and relevant in content. The final draft should be devoid of grammatical errors and should be original. The essay editing process is the most important exercise before submission. It should be given the maximum time. In some cases, the finished product may appear totally different than when it was first started.
Use an essay editing service, if the process is not clear. An MBA essay editing process may keep changing to keep up with the times. Students should not attempt submitting the essay without expert opinion. ParamountEssays.com has a panel of experts that review MBA essays using modern testing methods. Each review would help students understand what to add or omit in their essays. It would focus on submissions based sharply on the essay question.