Tips on Finding Good Persuasive Essay Topics for your Assignments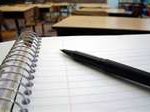 Good Persuasive Essays Topics are essential for persuasive essays of high quality and high standard. When students get assignments for writing persuasive essays they can brainstorm as many essay ideas as possible and select the best idea for writing the essay. Selection of a good topic that is springing from the selected idea will lead you to the next step. This is to develop a good thesis statement for the essay. Knowing how to identify good topics is of utmost importance in writing good essays. Keep in mind the basics of selecting topics that are interesting, informative, enjoyable to reader and writer both, and meets the assignment parameters. Availability of information and your expertise of the subject can make a great difference to the quality of essay so, these too should be considered when choosing essays.
Persuasive Essays aim to create or change Readers' Opinions
Persuasive essays are one of the many essay types that are written for various purposes. Persuasive essays are aimed at making readers accept the main idea of the essay and sometimes essay can urge the reader to take some action. If there is more than one view on a topic, a persuasion essay can get the readers' to accept the writer's point of view. Persuasive writings are extensively used in the fields of marketing and sales, politics, lobbying, charity and religious propaganda. It is an easy task to find many persuasive essay topics, if the students search for good ideas in these fields. Referring to some essays online is one of the useful methods to get some excellent essay ideas.
Where do the Good Persuasive Essay Ideas come from?
Persuasive essay ideas lead to selecting a topic and then creating a thesis statement. Students can be alert for ideas when reading newspapers, magazines and propaganda material, watching TV and listening to radio. The articles, news bulletins and advertisements connected to products, appeals for donations, lobbying for a cause, religious or political propaganda may trigger excellent persuasive essay ideas. Being vigilant for the ideas will help the student to get a fairly long list of ideas from which the best persuasive essay idea can be selected.
Sample Persuasive Essay Topics
• UN should initiate steps for a global currency unit
• School uniforms must be made compulsory for all the schools and all students
• "Gay Marriages" are not marriages and should be made illegal
• Do not participate in beauty contests as they are degrading the women's respect
• Co-education ruins the moral values in any society
• Space research is a waste of public money. The funds should be diverted to social welfare
• Individual states shall be allowed to have their own laws regarding immigrants
• Stem cell research should be banned totally as the humans must not take over the Gods role
Write Excellent Persuasive Essays with Essay Help
Writing essays to get super grades is a challenge in itself. Students who get essay help and write good essays without going through all those tedious and time consuming tasks involved in essay writing. Though students can buy essays online the best option is to get custom essays from a reliable essay writing service. Customs essays are written as per the instructions given by the student and meet the requirements of the assignments. For students who have difficulties in writing research papers with a persuasive stance, or any other dissertation or thesis papers, help from a research paper service can be the answer.