Writing a Research Paper Demonstrate Your Deep Comprehension of the Subject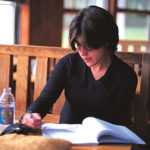 A Writing a research paper is written as coursework assignment in which case the student conduct a comprehensive research and present the findings in a formal document similar to a thesis report. Those students who have experience in extended form of essay writing will have the skills to write a good research paper as well. However, it is important that the students identify the key requirements of research writing in order to do well in this assignment category.
What is a research paper?
This type of paper is called a term paper as well. This is a form of evaluation on how much of the subject taught has been comprehended by the students and how much knowledge can the student acquire through independent research. Your papers must have extensive secondary research content included within the writing. It is required to present a deep understanding of the researched material which should be analysed and discussed. There should be a good synthesis in the writing of a research paper similar to when writing a college thesis or a dissertation paper. The requirements of this paper depend upon the academic level you are enrolled in. If you are a student reading for a master's level degree, the term papers undertaken will be longer and more complex than a student doing an undergraduate degree. Different research papers have different requirements as well. Commonly, there are argumentative papers and analytical papers. However there are certain elements which are common to all types of research writing.
Qualities of a good research paper
In order to excel at writing a research paper, you can apply some of the coursework writing, skills you had sharpened during high school or college. Following are some of the key elements which should be apparent in your paper.
• A well thought out argument which is valid and justifiable. You should be able to explain the argument from various facets when writing this type of an extended term paper.
• A clear and concise thesis – which will define the focus of the paper and give direction to writing.
• Cited material and quotes – this is used to support the arguments and add credibility to the writing. A research paper, similar to dissertation research, presents the knowledge you gain through researching on a particular topic. Therefore, this is the most critical component of the paper.
• Deep analysis and a cogent synthesis – this demonstrates to that the student has truly dwelled deeply in to the knowledge uncovered through research studies and has identified how different views and perspectives on the same topic integrates.
Writing a research paper is a challenging task which students will come across. Most often students lack the time and skill necessary to write a good paper. They also stumble when it comes to conducting extensive secondary research essential for this paper. Therefore, there is the option of getting professional help. Essay writing firms offer services and advice on how to write a thesis, a research paper or a dissertation. Buying such a paper from a good essay writing service can benefit the student immensely. There are many writing firms which offer the chance to buy essays online or dissertations and research papers online.
Coursework-writing.co.uk is one such essay writing service which offers students top quality writing assistance they require. With many professional writers on board, they are able to offer the best of industry standards to the clients. In addition to research writing, the company also undertakes writing of custom essay, coursework and dissertation writing.